What is a Smart Repair?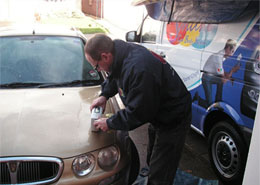 Minor Cosmetic Damage to car bodywork such as scuffs, dents, scratches, stone chips and kerbed wheels are unsightly and devalue the resale price
of the vehicle. A private car owner, reseller or fleet organisation will want to get the damage repaired. Andy's Smart Car Body Repair now makes this affordable for all car owners, whoever they are by using our revolutionary SMART vehicle system.
Traditionally to rectify any damage to your car, you would visit a body shop, pay to obtain an estimate, book your car in, take it back and leave it for typically 3 days, Pay for an expensive repair and receive only a 2 year guarantee for work carried out. The Alternative! With Andy's Smart CBR you make one simple call, I will arrange a convenient time to come out, professionally repair in a matter
of hours, invoice you substantially less than a body shop and give you a Lifetime guarantee for work carried out.
What can be Smart Repaired?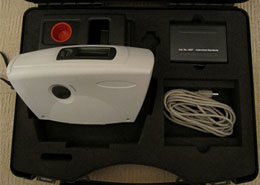 My repair system allow me to repair just the damaged area, rather than the whole panel
on your vehicle. This allows me to offer a quick and cost-effective solution to minor cosmetic vehicle damage, without compromising on work quality. I offer convenience - by coming direct to you, to your home or workplace and carry out the repairs from my mobile workshop on site.
So you don't have to waste time with unnecessary courtesy vehicles, or leave your car in a body shop for several days.